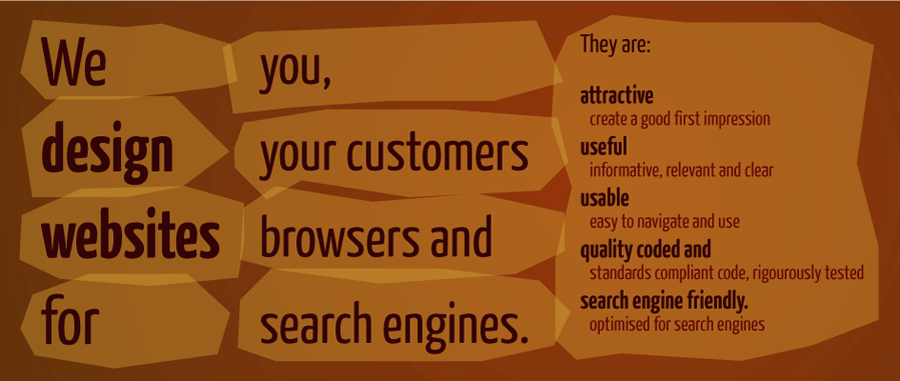 Sites that work
We will help your website stand out from the crowd. We will work on the content, code, user friendliness and looks and ensure that it shines inside and out. We will create beautiful and functional website that will work both for you and your clients.
Client speak
You have done a remarkable job! The content and the looks pack a great punch. I guess this is the best web site I have seen in my industry.

- Vijendra Bharadwaj, DelhiVisa.com
First Impressions
Your potential clients, employees, investors and vendors will judge you on the basis of your website. Does your website stand up to the challenge? We can help you.